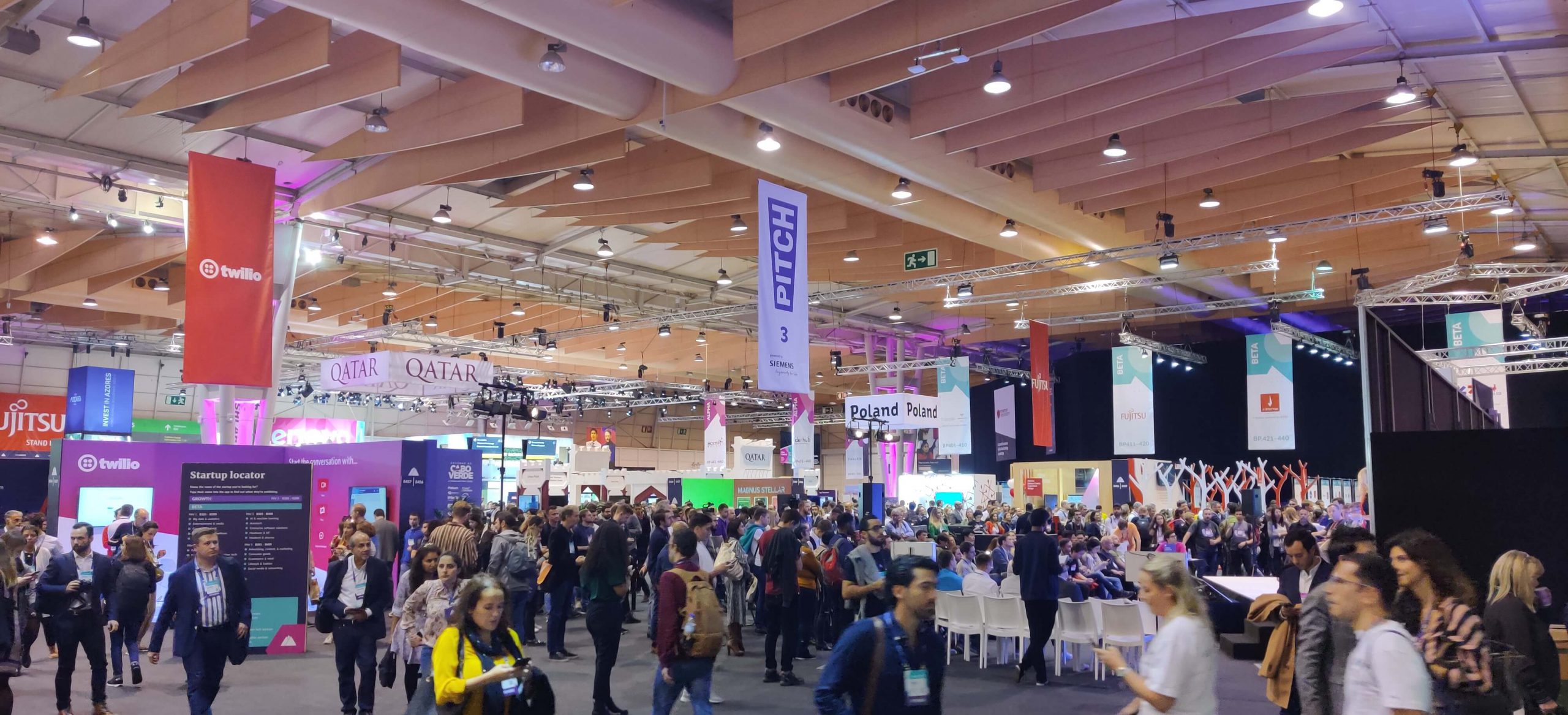 Over the past two years, we've attended and exhibited at industry events and conferences, all have been focussed around software, here are my learnings to help you get the most of out of them, or maybe avoid them altogether!
1. You can't have the sole goal of 'getting leads'
Most of your leads will be rubbish, tyre kickers. You need to realise that brand awareness and positioning should be a goal too, so how do you go about maximising those, is it about your booth/stand position, who you're next to, if you're small no one is going to know who you are. Think about this and you'll probably get better leads as a result.
2. It might be better just attending than forking out for that booth
Exhibiting is expensive and in crowded, general events it might be best just attending for year 1, you need to be assessing the calibre of the attendees not just the exhibitors to see if you should exhibit next year.
3. There's always a deal to made on the booth
Negotiate with the organizer. Look for one of their programs that will get you a discount.
4. The more specific the event the better
We went to the more generic events, hardly any leads and lots of time wasters, but there were partnerships and industry knowledge to be gained. Try and align, market, whether prospects and the right profiles will attend and whether your product price point makes sense for the type of event.
5. Do the prep.
Prepare your messaging, creative, giveaways etc ahead of time. Strike a balance between expenditure and ROI, you'll be surprised that people don't care so much about gimmicks, they do care about clear messaging and brand though. Gimmicks are for brands who can afford them.
6. Freebies attract time wasters
I got really good a batting away recruiters, uni students, certain demographics (!) all approaching us because you had a giveaway. This is not such an issue at higher price tag events
7. Setup meetings beforehand
Seriously, do this! Get the app or scrape the web page or whatever it takes to contact relevant people, tell them you'll be there and want to meet and book those meetings ahead of time, they'll be better than the general crowd. You need to do this two to three weeks out.
8. Book demos, don't collect cards
The biggest mistake we made was collecting cards or names, the best thing we did was create a little app to book demos on the spot, even if it's with the wrong person, get them to invite the right person. This was my number ONE learning.
9. If you're on a booth, never answer the question, 'tell me what you do' or any questions to start with, to be honest
It sounds odd but as soon as someone asked me a question, I just ignored it and asked them straight back what they did or what was interesting to them, that way I can kick them to the curb or contextualise my answer much better. Saves soo much time and energy and people prefer to talk about themselves than listen to your tiring sales pitch.
10. Mostly it's the salespeople that are the exhibitors
Expect that they want to sell you something and may not know anything about product challenges etc, remember salespeople love to talk. If you're not talking to a salesperson make sure you contextualise the conversation. Make people feel good and be warm.
11. Go around every exhibitor and tell the relevant ones that you want to sell them something.
Their booths are manned by salespeople and the novel approach will get a smile, then tell them why you think your solution will help them (only speak for 30 seconds), then get them to tell you their challenges and now you can chat and get them to intro you to the right person back at the office. Send that person an email there and then, saying X said you should connect and have a chat.
12. Have different pitches ready, especially if you spot an investor or time waster
You can spot investors a mile off, jeans and jacket with an upright stance, if you ask them what they do first you'll quickly be able to give the right pitch and not put yourself in a bad light. You can also have the polite (piss off) reply for time wasters/people you don't want to talk to.
Attending and exhibiting at events can be a big waste of time and money, if you are thinking about it then you'll need to do it for the right reasons and understand the ROI, which may be about learning from the market/customer, it's certainly a good way to test pitches and ideas, not to mention actually book demos 😉